We are grateful to all our customers for choosing us and we would like to share some of our success stories 
Bercont as a technological ally of Compensar
We built an Avaya Aura solution under SaaS mode or scheme for the provision of omnichannel services, hosted in a private-hybrid cloud.
It is deployed in the Tier IV Data Center of Triara - Claro. Avaya Aura as a world leader for Omnichannel Contact Center solutions, made available to Compensar its technology, experience, robustness, scalability of applications and developments for customer service.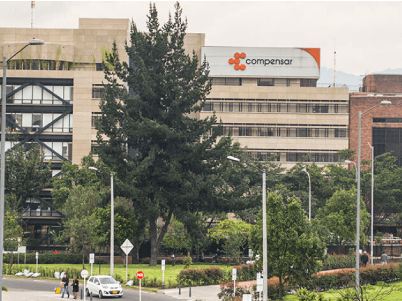 Bercont como aliado tecnológico de Crepes & waffles
Bercont integrated a solution for the attention of traditional channels such as telephone and digital channels, thus adding the capacity of attention of chat, email, SMS, voice, video, co-browsing, Outbound and social networks in a single platform with a reporting module, which allows real-time or historical analysis of each of the interactions that occur in the solution.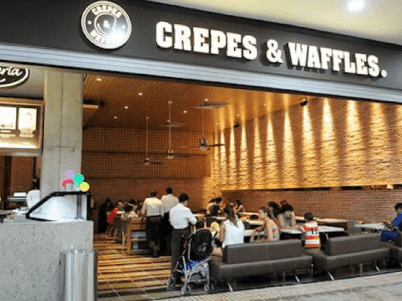 Bercont as a technological ally of Fiduciaria Bogotá
We adapted the presidency room of our client Fiduciaria Bogotá, with a sound system for videoconferencing Biamp. Microphones with beamforming technology and ceiling speakers.
The presentation of content to an 86" Samsung screen is done through the clickshare cx50, allowing the user to share content wirelessly via a button.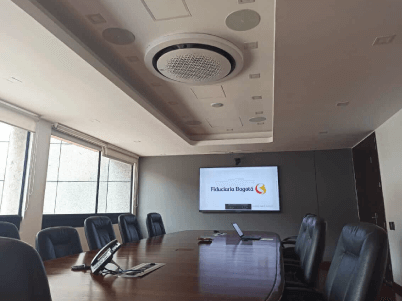 Bercont as a technological ally of Amarilo in the construction of its new headquarters.
Bercont has integrated Amarilo's building with the latest technology from major manufacturers such as Cisco and Amx, thus providing the best solutions for the automation and control of the building.
"Bercont has been an important ally through the design and implementation of technological solutions for collaborative spaces, voice and data networks, audio and video automation, as well as administration and management of the wifi network".
Bercont's support is important for business transformation in amarilo.
Escuela Colombiana de ingeniería Julio Garavito: Strengthens its communications platform with Avaya solutions
The Colombian School of Engineering Julio Garavito relied on Avaya products to strengthen the implementation of its technological plan, with solutions that allow it to improve its services and develop future projects.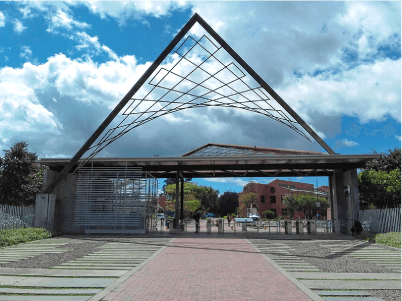 Tropiabastos is supplied with high communication technology
In order to offer an unbeatable after-sales service to its customers, Tropiabastos has incorporated Avaya IP Office communications technology.

Thus, among other benefits, the number one mass consumer products distribution company in Colombia now has direct communication with its customers and offers them a more accurate service to their requirements, leaving behind losses due to returned merchandise and damaged products.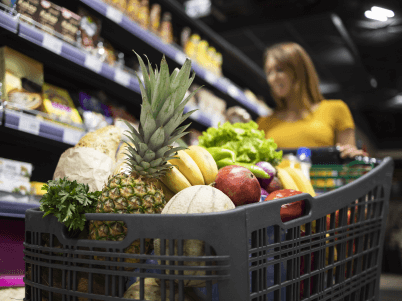 Arpro prepared to build its future
Savings and growth support with IP Office Improvements in the technological support infrastructure, modernization in communications processes and productivity, have been some of the outstanding results of the project implemented by Avaya and Bercont.